The doTERRA Healthy Start Kit
The doTERRA Healthy Start Kit is the perfect essential oil starter kit to overhaul your medicine cabinet, everyday cleaning and personal care products, and handle all of life's little emergencies.
The doTERRA Healthy Start Kit contains the Top 10 Essential oils that you can use to handle pretty much any situation thrown your way on any given day.
Plus, doTERRA has thrown in the beautiful Brevi diffuser because we all need at least 1 diffuser in our lives. This one is so pretty it can be used as a decoration or accent piece in your kitchen or living room. Yet functional enough it will fill your home with amazing, health-benefiting, mood-boosting scents!
Bonuses and Extras with the doTERRA Healthy Start Kit
You'll Get this guide so you know how to use all the oils in your kit
All of the doTERRA Essential Oils + Diffuser listed
A free doTERRA wholesale membership account to save 25% – 55% off all your doTERRA for a full year (never any crazy buying or selling requirements)
What you'll get in the doTERRA Healthy Start Kit:
(5 mL bottles)
Peppermint | 5 mL
Peppermint essential oil is powerfully refreshing, cooling, and invigorating.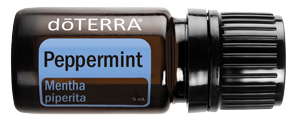 Apply to chest before exercise
Add a drop to your toothbrush
When tense, massage into temples
---
Lemon | 5 mL
Lemon essential oil is cleansing, inside* and out.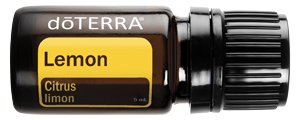 Add a drop to your glass of water
Use to wipe down surfaces
Inhale to improve mood
---
Deep Blue® | 5 mL
Deep Blue soothes targeted areas with a warming and cooling sensation.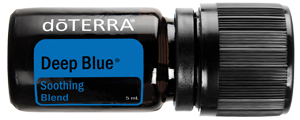 Massage into muscles
Use before or after working out
Apply after a long workday
---
Lavender | 5 mL
Lavender essential oil is calming, soothing, and relaxing.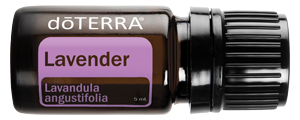 Put a drop on your pillow
Add two drops to nighttime tea
Apply to skin irritations
---
Frankincense | 5 mL
When taken internally, Frankincense essential oil supports cellular function and health.*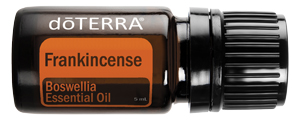 Add a drop under the tongue
Apply to blemishes
Diffuse for emotional grounding
Perfect to combine with any other oil to enhance that oil's benefits and effects
---
Tea Tree | 5 mL
Tea Tree essential oil cleanses, purifies, and rejuvenates.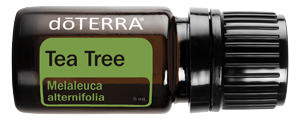 Apply to skin irritations
Use as a natural surface cleanser
Apply to hair and nails
---
Oregano | 5 mL
Oregano essential oil offers powerful immune-boosting support.*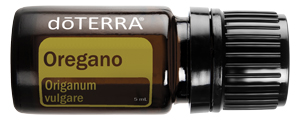 Take for antioxidant support*
Dilute and apply to bottoms of the feet
Take for immune support*
---
doTERRA Breathe® | 5 mL
Use doTERRA Breathe—the respiratory blend—to promote feelings of easy breathing.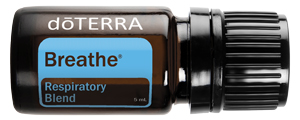 Rub on chest or back to help open up airways before sports or during a respiratory attack
Diffuse at bedtime
Inhale directly from palms
---
doTERRA On Guard® | 5 mL
doTERRA On Guard boosts the immune system to help protect you from environmental and seasonal threats.*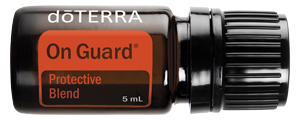 Diffuse during fall and winter
Rub on the bottoms of feet
Add to water with honey to soothe throat*
---
DigestZen® | 5 mL
DigestZen Digestive blend soothes stomach upset and eases motion sickness.*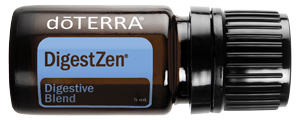 Add to water or tea
Rub on stomach
Take after a large meal
---
The Brevi® Stone Diffuser
Use the Brevi Stone Diffuser to transform the atmosphere of any room.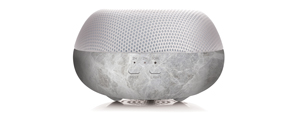 Create an uplifting environment
Purify the air in the kitchen or bathroom
Use in your bedroom for a relaxing atmosphere
---
Free doTERRA Wholesale Membership with the doTERRA Healthy Start Kit
When you buy the doTERRA Healthy Start Kit, you will also receive a complimentary wholesale membership which will allow you to purchase doTERRA essential oils, supplements, and personal care products at a 25% – 55% discount.  There are no crazy purchase requirements or monthly minimums. Just tons of savings.