The doTERRA Home Essentials Kit
Some of the benefits and uses for the doTERRA Home Essentials Kit include:
Bundled and discounted kit
10 full size oils + 12 hour diffuser
25% discount on all doTERRA for a full year
Soothing sore muscles and achy joints
Respiratory support and clear breathing, snoring
Digestive support for indigestion, motion sickness, or gas
Immune support
Emotional support for stress, anxious feelings
Calming support for better sleep
Help for Skin irritations, bruising or other types of Owies
Green Cleaning
What You Get when you buy the doTERRA Home Essentials Kit (bonuses + extras):
All of the doTERRA Essential Oils + Diffuser listed
A free doTERRA wholesale membership account to save 25% – 55% off all your doTERRA for a full year (never any crazy buying or selling requirements)
Access to my in-depth Member's Resource Library packed with eBooks, protocols, and printables from my shop
Free goody bag with samples of doTERRA products
a Free Wild Orange
Not in the U.S.A.? doTERRA is available in most countries. View the kits available in your country.  Click here and select your region.  View the doTERRA Kits in Your Country
The Benefits of the Essentials Oils in the Home Essentials Kit
Peppermint | 15 mL
Peppermint essential oil is powerfully refreshing, cooling, and invigorating.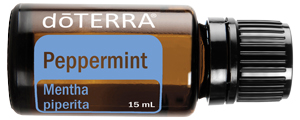 Apply to chest before exercise
Add a drop to your toothbrush
When tense, massage into temples
---
ADAPTIV™ | 15 mL
Use ADAPTIV—the calming blend—to help yourself adapt and cope with the daily stresses of life.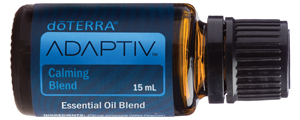 Diffuse to ease anxious feelings
Apply as a supportive perfume
Inhale to combat stress
---
Lemon | 15 mL
Lemon essential oil is cleansing, inside* and out.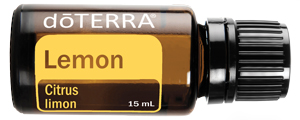 Add a drop to a glass of water
Use to wipe down surfaces
Inhale to improve mood
---
Deep Blue soothes targeted areas with a warming and cooling sensation.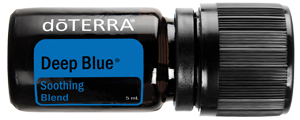 Massage into muscles
Use before or after working out
Apply after a long workday
---
Lavender | 15 mL
Lavender essential oil is calming, soothing, and relaxing.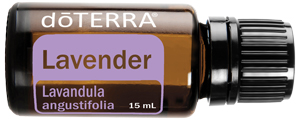 Put a drop on your pillow
Add two drops to nighttime tea
Apply to skin irritations
---
Copaiba | 15 mL
When taken internally, Copaiba essential oil can help ease bodily discomfort.*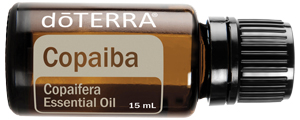 Drop under the tongue for internal usage
Diffuse for emotional support
Rub into targeted areas
---
doTERRA Balance® | 15 mL
doTERRA Balance helps ground and balance emotions.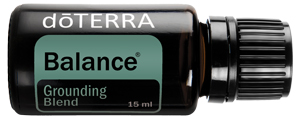 Inhale when feeling anxious
Diffuse during meditation
Apply to wrists for relaxation
---
doTERRA Breathe® | 15 mL
Use doTERRA Breathe—the respiratory blend—to promote feelings of easy breathing.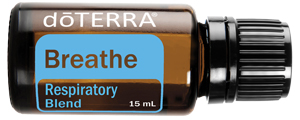 Rub on chest or back
Diffuse at bedtime
Inhale directly from palms
---
DigestZen® | 15 mL
DigestZen Digestive blend soothes stomach upset and eases motion sickness.*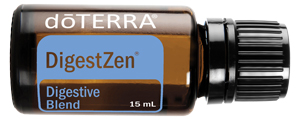 Add to water or tea
Rub on stomach
Take after a large meal
---
doTERRA On Guard® | 15 mL
doTERRA On Guard boosts the immune system to help protect you from environmental and seasonal threats.*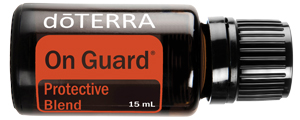 Diffuse during fall and winter
Rub on the bottoms of feet
Add to water with honey to soothe throat*
---
The Petal® Diffuser
Use the Petal Diffuser to transform the atmosphere of any room.
Petal 2.0 Product Features:
2 and 6 hour continuous and 12 hour intermittent (5 min. on, 5 min. off) diffuser settings
Optional light settings: nightlight or night-free
Ultra-fine mist reaches up to 330 sq. ft.
Simple, 3-piece diffuser is easy and convenient to use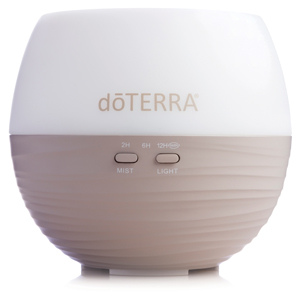 ---
Transforming your mind, body, and home has never been easier with essential oils and essential oil infused products. With doTERRA, you can be confident that your essential oils are safe, pure, and effective.
doTERRA oils are safe to use with the whole family and give you peace of mind.
Pure, ethically sourced essential oils are doTERRA's number one priority.
doTERRA oils are potent, powerful, and effective.
Your Purchase Changes Lives
In an industry that often cuts corners, we are committed to producing oils that are 100% pure. But our mission is about a lot more than just pure essential oils: our goal is to change the world one drop, one person, one community at a time. Through Co-Impact® Sourcing and the doTERRA Healing Hands Foundation, we are impacting tens of thousands of lives every day.